Best practice for sending my identity document
In order to verify your identity, you will have to send a proof of identity via the website so that our payment partner can check your data.
The type of identity document accepted depends on the country you live in. To find out which document you can send, go to the "Manage: Identity verification" page of your acccount.

This article provides a summary of the best practices to follow and the mistakes to avoid for your document to be accepted by our partner.
What are the best practices for sending a compliant identity document?
1. Document validity

Your document must be valid, i.e. its expiry date must not have passed.
2. Matching data

The information on your identity document (such as first name, surname, date of birth, nationality) must be accurately transcribed in the form containing your contact details on the "Manage: Identity verification" page.
If any of the information is different, please change it through the "Contact details" page

Here are some examples of data that often results in your request being rejected:
- your first name is Alexandre and you have indicated Alex in your Delcampe account
- you entered your married name in your Delcampe account even though your identity document contains your maiden name
- you have added the abbreviations "Mr" or "Mrs" in the "Surname" field.
What mistakes should I avoid making when photographing/scanning my identity document?
As a general rule, make sure that the photo on your identity document is of good quality and that the information on it is legible.
If the way you photograph or scan your document alters it in any way, it will be refused.
1. Flash
Using a flash can be disastrous. Make sure there are no flash marks or reflections in your photo.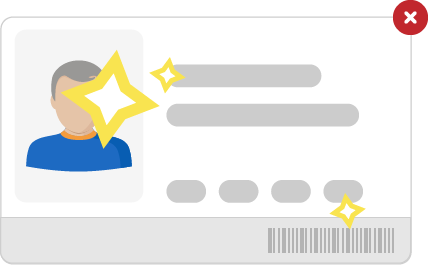 2. Stains
As your document must be completely legible, no stains may appear on it.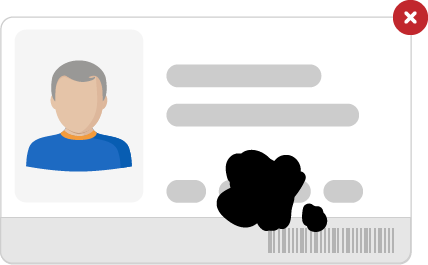 3. Visible finger

Sometimes, when you try to hold your identity document to photograph it, your finger appears in the photo. If you send a document of this type, it will be refused because information will be masked. To avoid this, remember to place your identity document on a flat surface to photograph it. Make sure that only the document appears in the image. If, however, the surface on which you have placed your document appears in your photo, please crop your image so that only your document appears.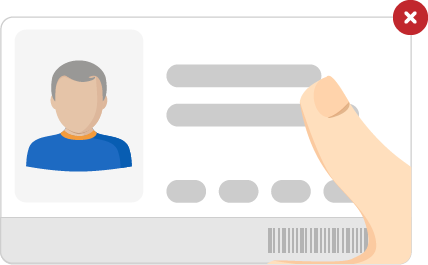 4. Cropped image

The sides of your identity document must be clearly visible so that all the security features are present in the image. If you have cropped your image, make sure you have not cut into your document.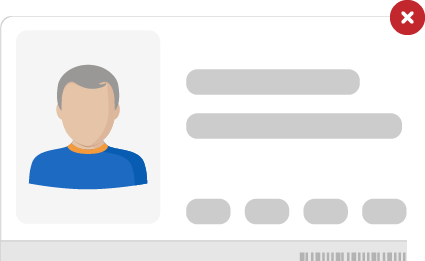 5. Black and white

Your document must be in colour. Black and white documents will not be accepted.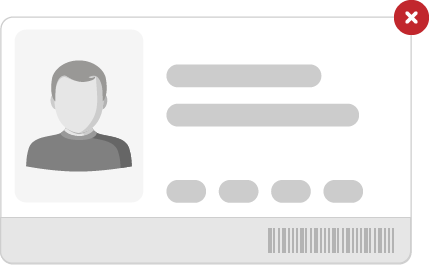 6. Front and back

If you need to send the front and back of your identity document, make sure that they are not on the same page but are displayed on separate pages.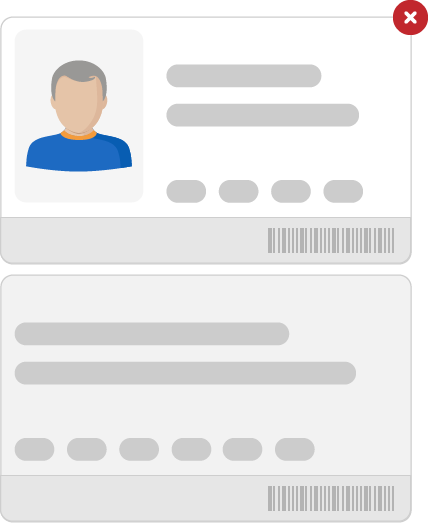 Can't find what you're looking for?
Contact our Customer Service.
Contact us